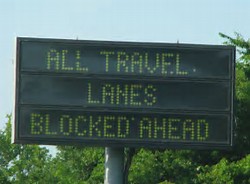 Diversity and Inclusion is a process but if the process isn't practiced, diversity and inclusion will just be a good idea. Here are three reasons Diversity and Inclusion may go nowhere.
When employees' skills and knowledge are recognized, appreciated and utilized, they are more engaged in contributing to an organizations' success. They are more willing to go the extra mile and share ideas and innovation. The visible and invisible dimensions of diversity that they bring are used as resources for success and growth. In order to create an inclusive work environment, you need a diverse workforce.
Assess your need. Clarify your definition of diversity. Include the visible as well as the invisible dimensions. Conduct a culture assessment of your organization, department or function using focus groups, interviews or surveys. Determine whether one or all of these methods would be most appropriate. Get feedback from the community and identify the needs of any potential end users.
Develop a strategy and implementation plan for a diversity/culture change initiative. Any culture change must be driven by senior management, and include the whole organization. Address all systems and processes including recruitment, employee engagement, retention, and promotion and performance evaluation.
There are three common reasons why organizations drop the ball and don't move forward.
Analysis and data nullification: When the assessment is completed and data analyzed, leadership is in denial about the results. Employees lose any trust or hope developed as a result of participating in the assessment. Leadership places blame on employees for having a hidden agenda.
Short-cut solution: Leadership listens to the report and decides that hiring a member of one of the underrepresented groups is the answer. They conduct executive search for the best and brightest and declare a solution found. There is no need and no time for any long-term strategy.
Diversity holding pattern: Executive leadership holds a strategy meeting, which results in good ideas or long-term vision, but there is no process of accountability or steps to implement specific actions. Other than discussing the need for more diversity in the organization, there is no plan to change employee recruiting and retention methods.
Implement recruitment strategies with diversity and inclusion in mind
If you are serious about implementing a diversity/culture change initiative, you must  create a diverse candidate pool. If you always recruit from the same places, with the same methods, you will always get the same people. There is still the complaint "We looked all over and just can't find any … "
In today's competitive market, you need to be creative. You have to go where the candidates are and have a long enough lead-time to get a good selection of candidates.
Research and develop a list of schools that historically have large numbers of women, people with disabilities, and people from different cultural, ethnic and racial backgrounds. Send recruiting teams to those schools.
Begin to recruit from middle and high schools.
Attend career days and come prepared to discuss the benefits of working for your organization and your industry.Contact various student groups on mainstream campuses and ask them to suggest the best candidates or include notices about your organization in their newsletters or other vehicles for communication. Develop relationships with diversity related organizations (e.g., Black Student Union, Native American Students Organization, Asian-American Student Union, MECHA, LGBT organizations, etc.) and sponsor events.
Send a diverse team to meet with people at schools and other recruiting sites and build relationships so your organization will be the agency of choice to apply to work.
Develop relationships with diverse community organizations and let them know about the opportunities in your organization. Sponsor events such as Juneteenth, Cinco de Mayo, Gay Pride, Chinese New Year and Disability Awareness Month.
Create an information process informing all of your employees about open positions, and make it easy to apply. Be open to giving opportunities for excellence to people who are different than you. Become conscious of any biases you may have about other cultures, communication styles and decision-making processes.
Your criteria for interviewing and hiring should be based on qualifications and not just because you are more comfortable with someone who went to the same school, is the same religion or shares your gender or sexual orientation. Have a diverse panel conduct interviews so you can get other perspectives.
Include diversity as part of your mission statement and display it on your website and marketing material. One of the first things a potential recruit will do in researching your organization will be to look at your website. If it does not state and show a high value for diversity, there is a good chance that recruit will look elsewhere.."
Let suppliers and vendors that champion diversity know of any available positions and ask them for referrals.
Market your diversity initiative throughout the organization so the word gets out that your environment is a great place for everyone to work. Identify any changes your organization has made regarding diversity and how diversity goals are being met.
Use more inclusive language and visuals in rule books, training and recruiting materials. Make sure all pronouns aren't female in industries like nursing and that all pronouns are not male in industries like law enforcement.
Be aware of your own biases and stereotypes and their impact on the environment. Participate in high-level diversity training.
Create processes to make people who are different from you feel welcome and included in your organization, and then use the media to alert potential employees that you are a welcoming inclusive employer