A reporter asked me for three reasons that mergersa and acquisitions fail. Here are the reasons I gave, along with solutions.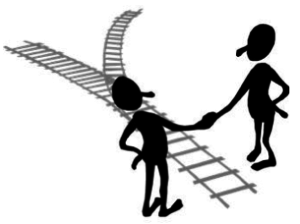 1– Not seeing mergers and acquisitions as a diversity and inclusion issue between organizations. When people feel left out and/or that they have no control of a situation, they create "facts' and information to fit the gaps. This results in resentments, conjecture and wrong assumptions.
Be cognizant that there will be discomfort, anxiety and assumptions. Create opportunities to bring small groups of people from each organization together and ask for their help with the transition. Even if each organization will be autonomous, it's still helpful for people in each organization to connect in some way.
2- Leaders and people in one or both organizations are not aware of the cultures of the organization, which creates problems for employees.
The buyer usually assumes that the transition will be smooth when in fact their cultural norms may be very different, ex. Buyers culture is more formal, and sellers culture is more informal which creates miscommunication, and impacts the way people work together.
Clearly define the cultural norms in your own organization first. This should be ongoing anyway, whether or not there is a merger. Employees need to know the cultural norms in which they operate.
Research and talk to the leaders of the other organization to discuss cultural norms of each in terms of similarities, differences and adjustments if any, that will need to be made in the future.
3– Seller does not give employees information about the sale until it's about to happen. Employees are resentful, start rumors, and work quality slips.
Provide information that is timely and relevant. If it's not relevant, it does not need to be shared. During mergers, employees are focus on what will empact them which will reduce some of the fear and anxiety.