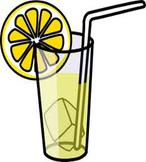 Iggy Azalea claimed that Beyoncé used a racial slur against White people in her new album Lemonade.
Iggy was upset, and went on a twitter rant about the use of the name "Becky" when in her song Sorry, about infidelity, Beyoncé says "He only want me when I'm not there. He better call Becky with the good hair."
According to Iggy, Becky is a derogatory name for White women and she took it personally because once someone called her a Becky
Whatever!
She is offended by the name Becky that no one else seems to care about. I didn't hear anyone else complaining about the word Becky. You can be sure if what she said were offensive, there'd be a bazillion White and other people objecting to it. But instead, those of us who are Beyoncé fans are too busy loving the album.
Iggy has been criticized for benefitting, and making lots of money from rap and Black culture but never speaking out against racism, or taking time to understand care where the music comes from,
When criticized she gets defensive and calls people anti-White.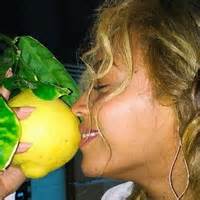 But it's not just because she's White that she is being criticized. Let me point out:
1-Beyonce is singing about her pain, Iggy, don't run around with a pain detector to make it about you.
2-You don't hear people criticizing Eminem, or Paul Wall, or Teena Marie. They were well respected and only spoke about their own experience, told their own story and did their homework to respected rap origins.
3- All kinds of people, and musicians and rappers listened to the Beastie Boys who were all White.
First of all I think it's ridiculous. I loved Fancy and some of the work Iggy Azalea did with TI, but she has turned into a caricature.
This is really ridiculous. Iggy Azalea is not oppressed, Being called Becky, Heather, even Miss Anne etc. is not harming anyone, denying anyone a job, getting anyone shot for no reason.
As a diversity and inclusion culture strategist, who is obsessed with all kinds of music, I love cultural smashups- like Dr. Dre and Eminem, Kendrick Lamar with the National Symphony Orchestra, Far East movement with Will I.Am and the list goes on and on.
Iggy Azalea or anyone else who involved in and benefitting from music or art born from the history of others, should learn about that history and the culture, and support it. Then. they would get more respect.
And I also have to wonder what the people in her life are saying to her. Azalea has been around long enough, and has worked with a diversity of people. If they care about her, the music, and themselves, they need to start educating.
Simma Lieberman is a Diversity and Inclusion Culture Strategist and speaker. Find out more at www.simmalieberman.com